Our Lady of Mt. Carmel Society     •     Mt. Carmel Lane     •     PO BOX 182     •     Hammonton, NJ 08037     •     609-561-4818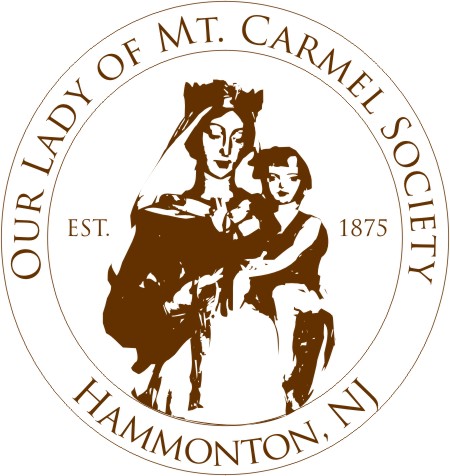 Sponsors of the Longest Running Italian Festival in the United States and a Hammonton, NJ Tradition Since 1875!

The Our Lady of Mt. Carmel society would like to extend a sincere thank you to all of the employees of the Town of Hammonton, the Hammonton Police Department and supporting Law Enforcement Agencies, AtlantiCare, the Hammonton Fire Companies, the Mayor and Council, Supporting Parishes, Participating Societies and Organizations, the People of Hammonton, all Guests to Our Town and the Festival, the Carmine Pantalone Mt. Carmel Society Band and All Friends, Sponsors and Supporters of the Our Lady of Mt. Carmel Society.

Thank you so very much for helping us perpetuate the Feast of Our Lady of Mt. Carmel.